Training a New Sub - Part 1.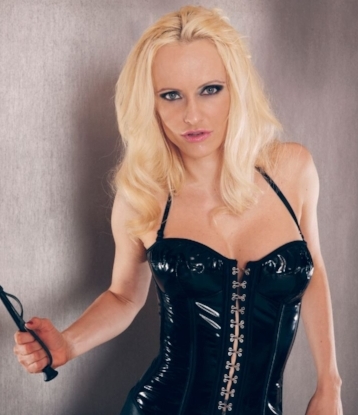 Marc contacted me via email and discussed his desire to explore becoming a sub. He told me about his desire to give up control. He knew that in reality the things he wanted to do were his own fantasies and that by having a dominant woman "force" these things on him, it would make his fantasies seem as though they were not his own ideas. Marc discussed that the thought of serving and pleasing a beautiful, dominant woman was a tremendous turn on and that the need to experience domination in reality had become overwhelming. He indicated that based on my website, he thought we would be a perfect fit. He explained that he had never visited a dominatrix before but had been watching porn about it for a long time.
In his email, he indicated that he wanted to explore cbt, anal play, gs, body worship, bondage and more, but he did not know how to begin. I responded and suggested we start with a 2 hour session which would leave us time for proper play as well as discussion before and after the actual session, he agreed. We set up an appointment for later that same week and I gave him the instructions to text me 2 hours in advance of our appointment and then to call from the corner 5 minutes before our scheduled session.
On the day of our appointment, Marc followed my instructions perfectly, (which is always a good indication of an obedient sub). When Marc arrived for our first meeting I was dressed in extremely sexy Agent Provocateur lingerie (black stockings, a garter belt and a matching revealing bra) and patent leather platform stiletto heels. My hair, makeup and nails were perfection. I wore a silk robe that covered all but some of my stockings and heels. I invited Marc in asked him to sit in the dungeon and excused myself to get us some water. I knew he had never been in a dungeon before so I took a little extra time to let his eyes and imagination run wild. The bondage table, the whips, paddles and collars hanging on the walls, the black walls and gothic feeling of the room all starting to make his head spin.
I returned to discuss the direction of the session. Pain was not a turn on for him, but he was willing to push his limits and was open to new experiences. I could tell that he was more interested in a sensual session and knew that I would need to break him in slowly. We then discussed and decided on a safe word. I then told him to leave my tribute on the mantelpiece, get completely undressed and wait for me on all fours facing the door. I proceeded to leave the room. Again, I purposefully took a few minutes to return, letting him feel anxious, confused and completely vulnerable in his now exposed and subjugated state.
When I returned without my robe on, he immediately looked at me in my sexy lingerie, I lingered in the doorway letting his eyes feast on me. I could see he was getting excited. He watched as I walked over to my accoutrements on the wall and took a crop slowly and deliberately into my hands. I slapped his ass with the crop, a little harder then he probably expected, and told him in a soft but stern voice, "Lesson 1, never look at me unless I give you permission." His gaze went immediately to the floor and he said, "I'm sorry", smack went the crop on his ass. I said, "Lesson 2, never speak unless you are given permission or told to. Although, if I ask you a question a response is expected and required." I asked if he understood and he immediately responded that he did. I gently patted him on his head and told him that I thought he might be fast learner.
I instructed him to crawl around me in a circle and admire my shoes and legs. I had him stop as I retrieved a colar from the wall and seductively wrapped it around his neck. I told him the collar would be a constant reminder to him that I was in charge. I ordered him to stand up and keep his eyes down so that I could inspect him. I had him spin around and used my crop playfully on his ass, balls and cock. Not surprisingly, Marc was getting visibly aroused. I asked him if he was enjoying himself and he hesitated to respond. I immediately smacked him and reminded him that questions demanded an immediate response. He apologized and enthusiastically responded that he was indeed enjoying himself immensely. I rewarded him by allowing him to kneel and admire me. As his eyes ran over my body his erection stiffened. I smacked his cock with the crop and told him to thank me. I did this a few times and saw that it excited him. I commented that he might like pain more than he had thought and he nodded in agreement.
"Eyes down and back on all fours my little bitch", I ordered him and told him the inspection would continue. Before Marc arrived I had told him he needed to be freshly showered and to not use any scents on himself. I had also told him to clean his ass as best he could. I told him to put his forehead on the ground, grab his ass cheeks and spread them. Such a humiliating position yet his erection remained. I poked and prodded with my crop and complimented him on following my instructions and noted that he looked clean. I then tapped his dangling balls with the crop a few times with each stroke increasing in intensity. He winced on the last stroke and I could now better judge his pain threshold...
TO BE CONTINUED...